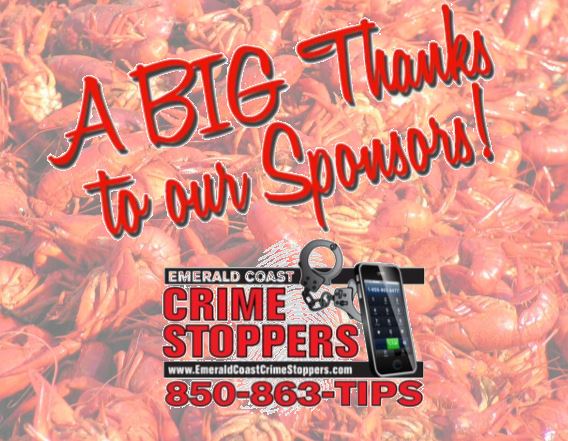 Thank you to our 2019 Emerald Coast Crime Stoppers Crawfish Boil Community Sponsors! ??????
Emerald Coast Funeral Home
Okaloosa County Sheriff's Office
Walton County Sheriff's Office...
Family Eye Care - Dr. Michael A. Fregger, O.D
Panhandle 211
Synovus Bank
Fraternal Order of Police - Emerald Coast Lodge #44
Fort Walton Beach Police Department
Premier Paint & Body
Waste Management
HSU Family Educational Foundation
Alys Beach
Galati Yacht Sales - Yacht Broker, John Hodskins
Rainbow Frost Ice Cream, Inc
OCSO Star Charities
Eglin Federal Credit Union
Dan's Tint Shop
Crestview Community Bank
Weaver, Weaver & Collins
American Leagion Post 75, Crestview
We truly appreciate your support in helping us solve crimes and keep our communities safe!